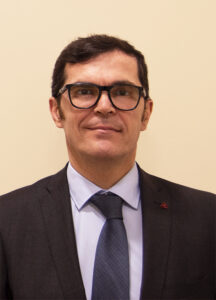 Lawyer, Founding Partner
Civil, Litigation, Bankruptcy, Commercial and Corporate
Email: verdaguer@denverabogados.com
Experiencie
Lawyer specializing in Litigation, Corporate, Restructuring and ICT Law. With extensive experience in Corporate and Business Law, he participates in advising companies and organizations.
He is appointed as Bankruptcy Administrator by the Commercial Courts.
He is a regular speaker at various seminars on Privacy, Media, ICT Law and Data Protection. Professor at the ICAB and author in the edition of various legal books and articles in specialized magazines.
Formation
Graduated in Law from the UNED.
Postgraduate course in Negotiation Techniques and Conflict Resolution by the IDEC of the UPF.
Master in Law and Information and Communication Technologies (MD&TIC) from the Ramón Llull University.
Research Master in Legal Sciences from ESADE Law School.
Currently studying for a doctorate in the Doctorate program in Economic and Business Law at ESADE Law School.
Languages: Spanish, Catalan and English.